Stars
Meet the Men and Women who helped create Kanab, Utah's "Little Hollywood".
Event Update:
The Stars portion of this event has been CANCELLED.
 We have modified the event in order to adapt to the ever changing landscape resulting from COVID-19.
We love our movie stars and have decided to suspend this portion of the event in order to protect them and not put them in a position to violate any of their own state's travel orders or the challenges of quarantining upon their return. They are a valuable part of our event and will be greatly missed this year. We look forward to their return in 2021.
Meet the Men and Women who helped create "Little Hollywood" and the many wonderful classic western movies we all love.
Each year we round up artists who not only portray western legends on film but who are western legends themselves. Without these hard-working men and women our eyes never would have been opened to both the rugged and romantic side of the Wild West. The landscape of the West speaks to us, but these actors give it a voice. Something that sets our modern Legends apart from the characters they portray is that after the film director says "Cut!", instead of riding off into the sunset, they continue to face the same challenges that many of us do. They have homes, families, infirmities, and many demands for their time.
We are thankful these stars are able to attend this years' Western Legends Heritage & Music Festival. Please be aware that some of the stars listed here may have other obligations or priorities that may arise at a moments notice. If a star listed here is unable to attend the event we will update this list.
We appreciate your understanding.
Stars Event(s) Schedule
Thursday, August 13, 2020
5:00PM-6:30PM: DINNER WITH THE STARS, Plaque Presentations and Western Legends Honorees Presentations

Roast Beef,Dutch oven Taters -catered by Houstons Trailsend Restaurant @ Jacob Hamblin Park $30.00
Friday, August 14, 2020
9:30 am -10:30 am: "GROWING UP HOLLYWOOD CHILDHOOD ACTORS"

Featuring Johnny Whitaker, Darby Hinton, Cheryl Rogers Barnett, and Robert Carradine @The Kanab Center $30.00

10:00 am -5:00 pm: STAR AUTOGRAPH SIGNING @The Kanab Center
11:00 am -12 pm Noon: MOVIE – "WAGON TRAIN" "The Annie MacGregor Story", John McIntire @The Kanab Center $10.00
1 pm-2:15 pm: "CONFESSIONS OF A COWBOY ACTOR" a Liars Confessions! Don Collier and Darby Hinton @ The Kanab Center $30.00
3:00 pm -4:30 pm: MOVIE– "BEST OF THE BADMEN" Starring: Robert Ryan & Claire Trevor @The Kanab Center $10.00
Saturday, August 15, 2020
8:00AM- 9:00AM—–BREAKFAST WITH THE STARS @ IRON HORSE RESTAURANT $20.00

Bacon, Sausage, Eggs, Hash browns, French Toast, with Coffee and Orange Juice

10:00 am -5:00 pm: STAR AUTOGRAPH SIGNING @The Kanab Center
10:00 am – 11:30 am: MOVIE—"SOUTHWEST PASSAGE" Starring: Rod Cameron & Joanne Dru @ The Kanab Center $10.00
12:00 pm NOON: HIGH NOON PARADE
1:30 pm -3:00 pm:MOVIE -"THE VIRGINIAN" season 6, episode "PAID IN FULL". Honoring: James Drury & John McIntire @The Kanab Center $10.00
This years Stars that will be joining us are:
Cheryl Rogers Barnett
Anne Lockhart
Darby Hinton
Wyatt McCrea
Bobby Carradine
Neil Summers
Don Collier
Johnny Whitaker
Special Characters to join are:
Joe "Hoppy " Sullivan
Mark "Festus" Staggs
Learn more about this year's Stars!
Cheryl Rogers Barnett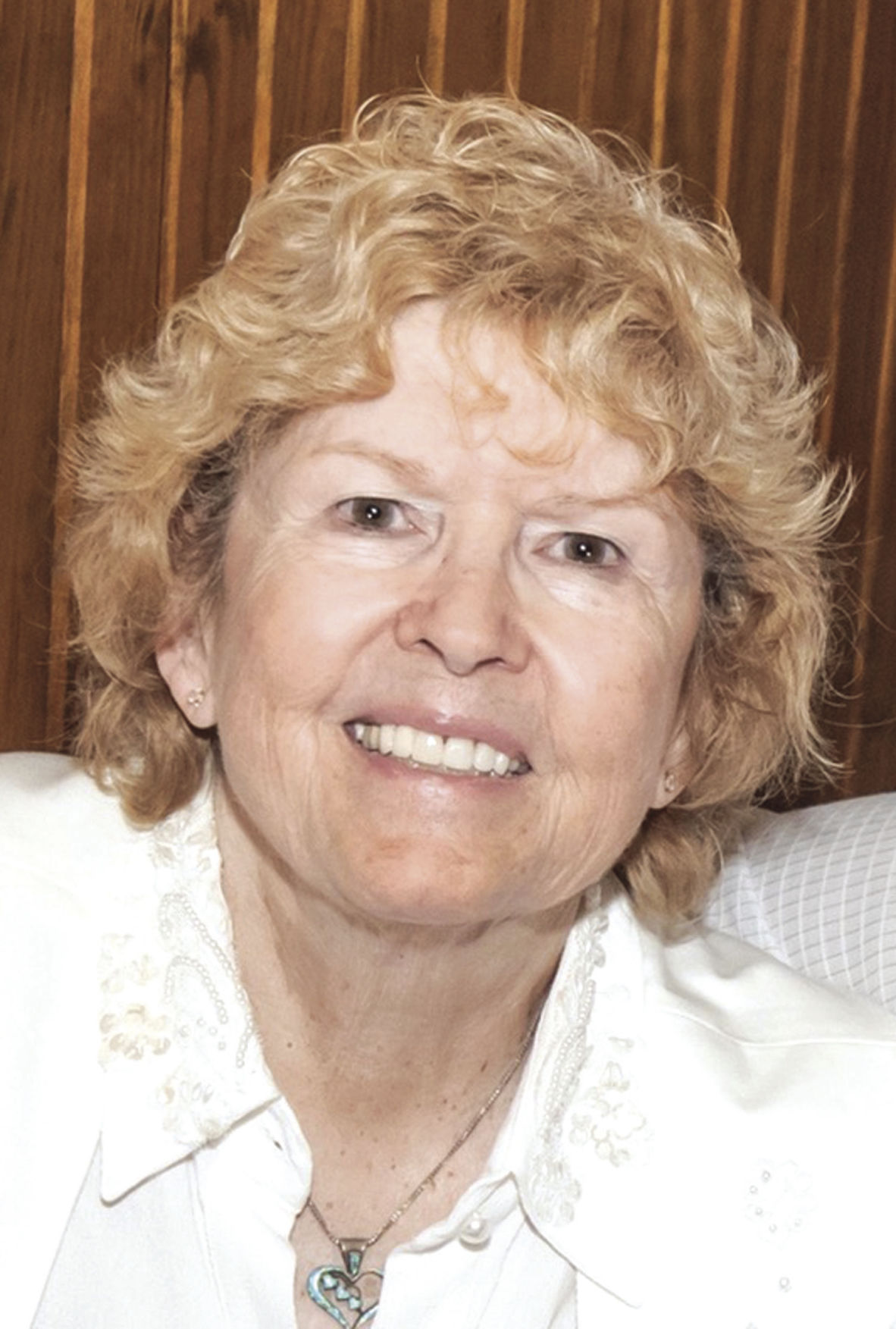 Cheryl Rogers-Barnett is the adopted daughter of Roy Rogers and his first wife, Arline, and is the eldest of the Rogers' children. While on a personal appearance tour in Texas, Roy stopped off in Dallas and visited the babies at Hope Cottage. As Roy told it, all the babies in the nursery would cry whenever he leaned over their cribs and tickled them under the chin. All, that is, except Cheryl, who grasped his finger, smiled and cooed. He said it was love at first sight.
Cheryl's acting career was extremely brief, as a child she was introduced in the film feature "Meet Roy Rogers." Had a line in "Trail of Robin Hood" and in the "Outlaws of Paradise Valley" episode of the Roy Rogers TV Show. Like the rest of the Rogers children, Cheryl appeared on several TV variety shows and in numerous commercials. She is the author of "Cowboy Princess" and "Cowboy Princess Rides Again," and a co-author of "The All-American Cowboy Grill" cookbook. She has had several articles published in magazines and has written forewords and liner notes for books and CDs. Cheryl and her husband Larry are the co-producers of two documentaries, "Roy Rogers: In His Own Words" and "Dale Evans: A Most Remarkable Woman." The documentaries are available on a DVD set.
Cheryl is in the History Channel project, "When Cowboys Were King."  Was a presenter at the 2nd Annual Turner Classic Movie Festival in Hollywood, introducing four of her father's movies and one of her mother's films.   She also introduced two of her father's films at the Traverse City Film Festival in MI. Cheryl has spoken at Brigham Young University on "Who Was Roy Rogers and Why Should We Care." For two years, Cheryl conducted one-on-one interviews of the celebrities attending the Lone Pine Film Festival; some of those interviews are available on DVDs sold in the gift shop of the Museum of Western Film History in Lone Pine, CA. She is kept busy speaking to various groups around the country such as: the Tennessee Farm Bureau, the Utah Farm Bureau, the Weatherford Texas Senior Center, the Allen Library in Allen, TX, the Lone Pine Film Festival in Lone Pine, CA and the Western Legends Festival in Kanab, UT.
Wyatt McCrea
Wyatt McCrea is the oldest grandchild of the late actor Joel McCrea and his actress wife Frances Dee.  Wyatt is the co-owner of Third Point Productions, which produces primarily television content, commercials and music videos.  He is an Associate Producer on the television series "Gen's Guiltless Gourmet" and serves as Executive Producer for several television projects currently under development or in pre-production including, "Shootin' the Breeze", "Cars Undercover", "A Racer's Life" and "The Joel McCrea Story".  Wyatt has been featured in both print and internet advertising for Uberti/Benelli USA, has appeared in the cable series "Call 911", as well as several local television ads and has portrayed various western characters in variety of reenactment productions. Over the years he has also been active in his families ranching business.  He enjoys participating in various film festivals and giving presentations in an ongoing effort to preserve the history of his film making grandparents.  Wyatt is a founding member and board president of the Joel and Frances McCrea Ranch Foundation; serves on the Board of the National Cowboy and Western Heritage Museum; is a past member of the Executive Committee of the Golden Boot Awards; is a Board Member of the Will Rogers Ranch Foundation; a Board Member and past board president of RideOn Therapeutic Horsemanship; a member of the Rodeo Historical Society, the American Quarter Horse Association (Life Member), NMMI Alumni Association (Life Member); and a member of the Advisory Board for the Boys and Girls Club of Camarillo, CA.
Darby Hinton
Darby started his long acting career at the tender age of 6 months old and he hasn't stopped since. His first appearance was on 'Play House 90' followed by commercials and many of the classic TV shows back then. Like, 'Mr. Ed,' 'Wagon Train,' 'Route 66' & The Adventures of Ozzie and Harriet.
Darby's film career didn't start until he was 4 years old when he was featured in a film called 'Hero's Island'. Working with the likes of Harry Dean Stanton, Rip Torn, Neville Brand. and James Mason. Followed by Disneys 'Son of Flubber.' Just before turning 6, Darby landed the plumb role of playing Fess Parker's son 'Israel Boone' on the hugely popular 'The Daniel Boone Show' which ran for 6 seasons and had a Thursday night viewing audience of 30 million by it's 4th season. The show still has millions of loyal fans and lives on in reruns attracting even more fans today.
After 'Boone' ended, Darby tried to shake the all American image by playing a drug user on, 'The Bold Ones: The New Doctors,' a troubled youth on 'Owen Marshall, Counselor at Law' even a drug dealer on Jack Lord's, 'Hawaii Five-0.' But everybody still loved and knew him as 'Israel'. Darby then decided to take time off and focus on education, since most of his had been on set with a studio teacher. He left Hollywood and graduated High School from, The American School in Switzerland. He then started his College experience completing 3 around the world voyages aboard the SS Universe while attending World Campus Afloat. Where he was able to study theatre, and actors, around the world. From Indonesian Shadow Dance, Noh & Kabuki Theatre, to the classic Greek & Roman Tragedies, all in their place of origin. When his academic voyages ended he went right back to work, with featured roles on, 'Magnum, P.I.,' 'The Fall Guy,' 'Hunter' and 'Mike Hammer' to name a few.
Darby continued his film work as well, from martial arts films in the Philippines to a detective in Malibu that couldn't shoot straight in the cult classic, 'Malibu Express.' He did a number of other features as well, at home and abroad. They took him to places like Russia, Romania, Bulgaria. When he started his family however, he decided to look for more steady work closer to home. He became the Probation Officer on 'Days Of Our Lives,' and eventually became 'The Salem Rapist' during some of the shows highest ratings. With more kids, came more responsibilities, and not having a real father growing up, (His father was killed in a plane crash when he was 14 months old), Darby wanted to be there for his kids, to help them and watch them grow. But… he still loved acting. So, he started just pursuing commercials and theatre close to home. That lead him to a role based on Charles Doheny for Theatre 40's, 'The Manor.' A play he has stared in for the last 16 years, performing to sold out audiences in the real 1920s Doheny estate, 'Greystone,' in Beverly Hills.
As soon as the youngest of his 5 children left home to be a ski instructor in New Zealand, Darby started focusing on his acting career again and has since got to portray some memorable historical characters; Like David Burnet, 1st president of Texas in, 'Texas Rising.' George Donner in, 'The Donner Party – Dead of Winter,' and his most recent role, Cole Younger in, 'Bill Tilghman and The Outlaws.' in 2018.
Robert "Bobby" Carradine
Robert Reed Carradine (born March 24, 1954) is an American actor. A member of the Carradine family, he made his first appearances on television western series such as Bonanza and his late brother David's TV series, Kung Fu. Carradine's first film role was in the 1972 film The Cowboys, which starred John Wayne and Roscoe Lee Browne. Carradine also portrayed fraternity president "Lewis Skolnick" in the Revenge of the Nerds series of comedy films.
Carradine made his film debut in 1972 in The Cowboys with John Wayne. He was also featured in a short-lived television series, of the same name, based on the movie. He made an appearance as a killer in the Martin Scorsese film Mean Streets shooting to death the character played by his brother, David.
During this time he worked with David on some independent projects including a biker film called You and Me (1975) and an unreleased musical called A Country Mile. He also did camera work for David's cult classic Vietnam War-inspired Americana which was not released until 1983.
In 1976, Carradine had the opportunity to demonstrate on screen what he considered to be his "first ambition", car racing, when he played Jim Cantrell in Paul Bartel's Cannonball. In the film Robert's character wins the cross country road race, beating the favorite, Coy "Cannonball" Buckman, played by his brother, David. In 1977, Robert became a snack for the vengeful killer whale in the Jaws imitation film Orca.
In 1978, Robert landed a demanding role in Hal Ashby's Oscar-winning Vietnam War drama, Coming Home, which starred Jane Fonda and Jon Voight. His performance caused some speculation that he might be the best actor in his family.
Robert was instrumental in securing his brothers David and Keith to perform with him in one of the most unusual casting arrangements in movie history. Together the Carradines played the Younger brothers in The Long Riders (1980) along with three other sets of acting brothers: Stacy and James Keach, Dennis and Randy Quaid, and Christopher and Nicholas Guest.
Also in 1980, Carradine co-starred with Mark Hamill and Lee Marvin in Samuel Fuller's The Big Red One recounting Fuller's WW II experience. His character, who was based on Fuller himself, narrated the film.
In 1983, he and Cherie Curie starred in the science fiction movie Wavelength in which he played a washed up rock star who helps extraterrestrials escape from a military base. For the film he performed his own compositions including one named after his daughter, Ever. Also in 1983, he starred in the music video for The Motels hit song "Suddenly Last Summer" as lead singer Martha Davis' love interest.
Carradine's biggest film success to date came in 1984 when he starred in Revenge of the Nerds as the lead nerd Lewis Skolnick. To prepare for the comedy, Carradine spent time at The University of Arizona, where the movie was filmed, participating in rush week. "No fraternity picked him, convincing Carradine that he was indeed right for the part of the nerd that nobody wanted to claim as their own." Carradine reprised the role of Skolnick in three sequels, taking over as executive producer in the latter two. In 2001 he played Donald Keeble in Max Keeble's Big Move. In 2000 he co-starred with Caroline Rhea in Mom's Got a Date with a Vampire. He reprised his role as Sam McGuire in The Lizzie McGuire Movie in 2003.  Carradine's first television appearance was in 1971, on the classic western series, Bonanza. He also appeared on his brother David's series, Kung Fu, as Sunny Jim, the mute companion of Serenity Johnson, played by his father, John Carradine, in an episode called Dark Angel (1972). In 1979, he was alongside Melissa Sue Anderson in Survival of Dana. In 1984, Carradine played Robert Cohn in the television mini-series version of Ernest Hemingway's The Sun Also Rises. He appeared in the 1987 HBO mini-series, Conspiracy: The Trial of the Chicago 8. He was also a guest star in an episode of Law & Order: Criminal Intent entitled Gone (2005, Season 4, Episode 11). He also appeared in Jane Doe, a TV series directed by James A. Contner, in 2007. He played father Sam McGuire on Lizzie McGuire from 2001-2004. The show starred Hilary Duff as Lizzie and was widely popular among girls. The show's realistic approach to the problems of a 13-year-old girl also appealed to parents.
Neil Summers
Born in London, Summers grew up in South Africa until 1958, when his family moved to the United States. After graduating from high school in Phoenix, Arizona, he began working as a professional stuntman. In the early years of his career, he worked mainly in American western films – especially with John Wayne – and western series like Bonanza.  After director Sergio Leone saw Summers in The Life and Times of Judge Roy Beans from 1970, he hired him as a sidekick by Terence Hill and Henry Fonda for the Italian western parody, My Name is Nobody, which allowed Summer to gain a foothold in the European film industry as well.
Since then he has starred as a stuntman and actor in supporting role in movies and TV films, as well as on television series, including Lucky Luke, Harry and the Hendersons and Dr. Quinn – Medicine Woman.
Summers, is a self-confessed western fanatic who owns a large collection of Western memorabilia, some of which is on a display at the Gene Autry Museum, and who has written several books on the Wild West and its portrayal on film and television, has almost 40 years of work as a stuntman to the "most frequently killed performers" ever. He has been "shot" numerous times during his acting/stunt career, including several times by John Wayne, James Arness (as Marshal Matt Dillon) and the cast of the Cartwright family from Bonanza.
His filmography as a stuntman includes such films as The Naked Gun 2 1/2 , Chaplin, The Naked Gun 33 1/3, Mars Attacks!, The Jackal, US Marshals,  Mercury Rising, My Name is Nobody, Wild at Heart, Dick Tracy, The Troublemaker, Bad Girls, The Convicted, and Murder in the First.
Don Collier
Don has made over 200 credited movie and television appearances. He has performed with John Wayne, Robert Mitchum, Anthony Quinn, Dean Martin, Tom Selleck, James Arness, and even Elvis Presley. His first role was as an extra in 1948 in the western Massacre River (1949). This was followed by two more westerns — Davy Crockett, Indian Scout (1950) and Fort Apache (1948) with John Wayne. Don later appeared in three more John Wayne movies.
In 1959, Don won the leading role of U.S. Deputy Marshal Will Foreman in the NBC series, Outlaws (1960). Starring with Don was Barton MacLane and Jock Gaynor. The second season of Outlaws (1960) found Will Foreman as a full-fledged Marshal. New characters were played by Bruce Yarnell, Slim Pickens, and Judy Lewis.
Don kept busy appearing on all the other western TV shows, such as Bonanza (1959), Gunsmoke (1955), Wagon Train (1957), Branded (1965), and Death Valley Days (1952). In 1968, he was cast as the foreman of the ranch The High Chaparral (1967) in David Dortort's latest western series of the same name. Working alongside a extremely talented and experienced cast, Don's portrayal of Sam Butler was fundamental to the success of the highly acclaimed show, which ran until 1971.
But he wasn't yet done with the old west. Even his commercials took advantage of his cowboy persona, when he became a 1980s icon as The Gum Fighter for Hubba Bubba Bubble Gum. More movies and TV kept him busy. Then he went further back in time when he was called on play the recurring role of William Tompkins in The Young Riders (1989) (1989-1992).
Don continued to guest star on TV in and out of the west in Little House on the Prairie (1974), two made-for-TV Gunsmoke movies (Gunsmoke: To the Last Man (1992) and Gunsmoke: One Man's Justice (1994)), a made-for-TV Bonanza movie (Bonanza: Under Attack (1995)), Banacek (1972), The Waltons (1971), Highway to Heaven (1984) and such big-screen movies as Tombstone (1993).
He worked on a western radio drama series titled West of the Story and was sidekick to Fred Imus on Sirius Radio's weekly show, Fred's Trailer Park Bash until Imus' death in 2011.
As of 2016, Don remains active with public appearances at Western and nostalgia shows like Western Legends Roundup in Kanab, Utah; Territorial Days in Tombstone, Ariz.; and the 50th Anniversary of The High Chaparral event being hosted in Sept. 2017 in Hollywood.
Johnny Whitaker
Whitaker began his professional acting career at the age of three by appearing in a television commercial for a local used car dealer. He went on to appear in commercials for Mattel Toymakers, for such toys as Larry the Lion and Crackers the Parrot in their Animal Yackers series. In 1965, Whitaker originated the character of the young Scotty Baldwin in the soap opera General Hospital. In 1966, he acted in a major feature film, The Russians Are Coming, the Russians Are Coming, which also starred Brian Keith, the actor who would later play Whitaker's uncle in the television series Family Affair.
Family Affair aired from 1966 to 1971. It co-starred Whitaker playing the role of an orphaned boy named Jody Davis, living in a high-rise apartment in New York City with his twin sister Buffy (Anissa Jones) and older sister Cissy (Kathy Garver), his bachelor uncle Bill Davis (Brian Keith), and Bill's gentleman's gentleman, Mr. French (Sebastian Cabot). While a regular on the show, Whitaker also starred in the Hallmark Hall of Fame production The Littlest Angel and an episode of the long-running western The Virginian in 1969.
Also in 1969, Whitaker was a guest-star playing Jack in the S06E01 episode of Bewitched titled "Samantha and the Beanstalk".
After Family Affair, he appeared in a two part episode of Gunsmoke in 1971. Whitaker went on to star in the 1973 Sid and Marty Krofft Saturday morning children's series Sigmund and the Sea Monsters alongside Billy Barty and Scott Kolden, as well as appeared in feature films, including Disney's Snowball Express (1972), The Biscuit Eater (1972), Napoleon and Samantha (1972), and The Magic Pony (1977). His most prominent feature film role during this period was the lead in the musical version of Tom Sawyer (1973).
In an interview with Tom Snyder on The Late Late Show, Whitaker said he briefly worked as a computer consultant at CBS. He later joined a Los Angeles talent agency, Whitaker Entertainment, owned by his sister. Whitaker also was Dana Plato's manager.
In 1999, Whitaker received the Young Artist Former Child Star Lifetime Achievement Award at the 20th Youth in Film Awards.
He formerly starred in and co-produced the radio talk show, The Dr. Zod and Johnny Show.
In 2016, Whitaker gave a guest star cameo appearance in Amazon's reboot of Sigmund and the Sea Monsters. In the premiere episode, he played the part of a heckling boat owner Zach, against David Arquette's salty sea captain character, Captain Barnabas. The episode had a similar cameo appearance by original show creators, Sid and Marty Kroftt.
Special Characters
Joe "Hoppy" Sullivan
Hoppy fans – meet Joe Sullivan, Hopalong Cassidy's official look-alike and character representative!
Joe "Hoppy" Sullivan has been portraying Hopalong Cassidy at various functions around the country. His costume is a detailed replica of the one Hoppy wore in 1939, including Bohlin made products.
An experienced horseback ride, Sullivan uses hi own black/silver saddle and tack. He presents a unique slide show on the cowboys and cowgirls who starred in the B-Western movies during the 30's, 40's, and 50's and narrates Hoppy's tribute to America. Joe is authorized by Hopalong Cassidy Enterprises to portray Hoppy.
He has appeared and performed at the New Year's Day Tournament of Roses Parade in Pasadena, CA and has appeared as the host for the Hopalong Cassidy Western Series on Satelite TV. Joe also performed at Carnegie Hall and toured China with the Great American Cowboy Group.
Sullivan has been portraying Hoppy for 28 years, and is retired from sales management fora livestock feed and animal health manufacturing company. He is presently with a Therapeutic Riding Center for the mentally and physically challenged as a horse handler.
Mark "Festus" Staggs
Nobody does Celebrity impersonations like Mark Staggs! You're in for a real treat!
Now doesn't everyone just LOVE Gunsmoke's favorite lovable character: Festus?!? You may also see a tinge of Forest Gump, Clint Eastwood, Bill Clinton, John Wayne, Jimmy Stewart, an all kinds of clebrities wrapped up into one talent, Mark Staggs.